Area Code 740

Area Code 740 is in Ohio

Ohio Area Code Overlays
(283 and 513) - (234 and 330)
(419 and 567) - (614 and 380)
(740 and 220) - (937 and 326)

Area Code 740 History:

12/06/1997
Area code 740 was officially put into service. Area code 740 was created from a split of area code 614.

Area code 220 was officially put into service as an overlay of area code 740 on April 22, 2015.

Ten digit dialing (area code + seven digit number) is necessary in the 740/220 overlay because different homes in the same geographic area can have the same seven digit phone number but each would have a different area code.

Counties in Ohio within area code 740 include:

Athens County, Belmont County, Carroll County, Coshocton County, Delaware County, Fairfield County, Fayette County, Gallia County, Guernsey County, Harrison County, Hocking County, Jackson County, Jefferson County, Knox County, Lawrence County, Licking County, Madison County, Marion County, Meigs County, Monroe County, Morgan County, Muskingum County, Noble County, Perry County, Pickaway County, Pike County, Ross County, Scioto County, Tuscarawas County, Union County, Vinton County, Washington County, and Wyandot County.

Major cities or places in Ohio within area code 740 include:

Area code 740 serves central and southeastern Ohio including the larger cities and communities of Athens, Chillicothe, Delaware, Lancaster, Marion, Mount Vernon, Newark, Portsmouth, Washington Court House and Zanesville in addition to many smaller communities within the area code 740 service area.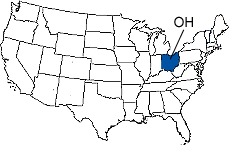 Select Any Ohio City or Town Alphabetically




Area Code Look Up - Select An Area Code To Find Its Location