Area Code 283

Area Code 283 is in Ohio

Ohio Area Code Overlays
(234 and 330) - (419 and 567)
(614 and 380) - (740 and 220)
(937 and 326)

Area Code 283 History:

Not yet in Service

The Public Utilities Commission of Ohio has approved area code 283 as an all services overlay of area code 513. Area code 283 will be put into service on April 28, 2023. Ten digit dialing (area code + seven digit number) will be necessary in the 283/513 overlay because different homes in the same geographic area can have the same seven digit phone number but each would have a different area code.

Counties in Ohio within area code 283 include:

Brown County, Butler County, Clermont County, Hamilton County, and Warren County.

Major cities or places in Ohio within area code 283 include:

Area code 283 will serve southwestern Ohio including the larger cities and communities of Cincinnati, Fairfield, Hamilton, Mason, Middletown, Norwood, Oxford in addition to many smaller communities.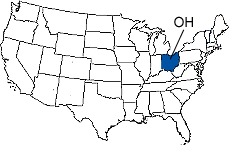 Select Any Ohio City or Town Alphabetically




Area Code Look Up - Select An Area Code To Find Its Location