Area Code 330

Area Code 330 is in Ohio

Ohio Area Code Overlays
(283 and 513) - (234 and 330)
(419 and 567) - (614 and 380)
(740 and 220) - (937 and 326)

Area Code 330 History:

03/09/1996
Area code 330 was officially put into service. Area code 330 was created from a split of area code 216. In 2000 area code 330 was overlaid with area code 234.

Counties in Ohio within area code 330 include:

Carroll County, Columbiana County, Holmes County, Mahoning County, Medina County, Portage County, Stark County, Summit County, Trumbull County, Tuscarawas County, and Wayne County.

Major cities or places in Ohio within area code 330 include:

Area codes 234 and 330 serve a portion of northeastern Ohio including the Akron, Canton and Youngstown areas along with the larger cities and communities of Alliance, Austintown, Barberton, Boardman, Brunswick, Cuyahoga Falls, Green, Hudson, Kent, Massillon, Medina, Niles, Stow, Warren, and Wooster in addition to many smaller communities.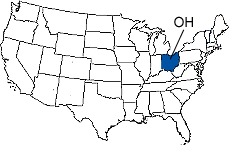 Select Any Ohio City or Town Alphabetically




Area Code Look Up - Select An Area Code To Find Its Location