Area Code 731

Tennessee Area Code Overlays
(615 and 629)


Area Code 731 History:

02/12/2001
Area code 731 was officially put into service. Area code 731 was created from a split of area code 901.

Counties in Tennessee within area code 731 include:

Benton County, Carroll County, Chester County, Crockett County, Decatur County, Dyer County, Gibson County, Hardeman County, Hardin County, Haywood County, Henderson County, Henry County, Lake County, Lauderdale County, Madison County, McNairy County, Obion County, and Weakley County.

Major cities or places in Tennessee within area code 731 include:

Area code 731 serves west Tennessee, except for the greater Memphis metropolitan area, including the communities of Bolivar, Brownsville, Dyersburg, Humboldt, Jackson, Lexington, Martin, Paris, Ripley, Union City, and Savannah in addition to many smaller communities within the service area.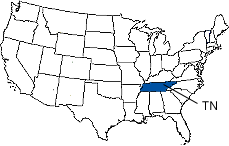 Select Any Tennessee City or Town Alphabetically




Area Code Look Up - Select An Area Code To Find Its Location