Area Code 729

Tennessee Area Code Overlays
(615 and 629)


Area Code 729 History:

Not yet in service.

The Tennessee Public Utility Commission has approved area code 729 as an all services overlay of area code 423 with an implementation date of 03/05/2025. Area code 729 will only become available to subscribers when all assignable central office codes in area code 423 are assigned. Ten digit dialing (area code + seven digit number) will be necessary in the 423/729 overlay because different homes in the same geographic area can have the same seven digit phone number but each would have a different area code.

Counties in Tennessee within area code 729 include:

Bledsoe County, Bradley County, Campbell County, Carter County, Claiborne County, Cocke County, Greene County, Hamblen County, Hamilton County, Hancock County, Hawkins County, Johnson County, Marion County, McMinn County, Meigs County, Monroe County, Morgan County, Polk County, Rhea County, Roane County, Scott County, Sequatchie County, Sullivan County, Unicoi County, and Washington County.

Major cities or places in Tennessee within area code 729 include:

Area code 729 will serve two distinct geographic areas in Tennessee that are not contiguous, including the larger cities and communities of Bristol, Johnson City and Kingsport in northeastern Tennessee and Chattanooga and Cleveland in the southern areas in addition to many smaller communities.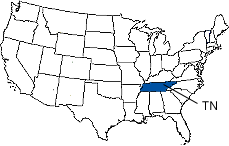 Select Any Tennessee City or Town Alphabetically




Area Code Look Up - Select An Area Code To Find Its Location