Area Code 364

Kentucky Area Code Overlays
(270 and 364)


Area Code 364 History:

03/03/2014

Area code 364 was officially put into service. Area code 364 is an overlay of area code 270. Effective February 1, 2014 ten digit dialing in the 270 and 364 area codes became mandatory.

Ten digit dialing (area code + seven digit number) is necessary in the 364/270 overlay because two different homes in the same geographic area can have the same seven digit phone number but each would have a different area code.

Area code 364 serves western Kentucky including Fort Campbell Army Base, and the cities of Henderson, Hopkinsville, Madisonville, Murray and Paducah.

The following counties are served by area code 364. Ballard County, Caldwell County, Calloway County, Carlisle County, Christian County, Crittenden County, Fulton County, Graves County, Henderson County, Hickman County, Hopkins County, Livingston County, Lyon County, Marshall County, McCracken County, Trigg County, Webster County, and Union County .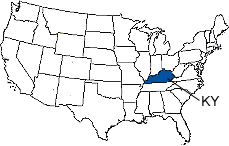 Select Any Kentucky City or Town Alphabetically




Area Code Look Up - Select An Area Code To Find Its Location