Area Code 270

Kentucky Area Code Overlays
(270 and 364)


Area Code 270 History:

04/19/1999

Area code 270 was officially put into service. Area code 270 was created from a split of area code 502.

On March 3, 2014 area code 364 was officially put into service as an area code overlay of area code 270. Effective February 1, 2014 ten digit dialing in the 364 and 270 area codes became mandatory.

Ten digit dialing (area code + seven digit number) is necessary in the 364/270 overlay because two different homes in the same geographic area can have the same seven digit phone number but each would have a different area code.

Counties in Kentucky within area code 270 include:

Adair, Allen, Ballard, Barren, Breckinridge, Butler, Caldwell, Calloway, Carlisle, Christian, Crittenden, Cumberland, Daviess, Edmonson, Fulton, Graves, Grayson, Green, Hancock, Hardin, Hart, Henderson, Hickman, Hopkins, Larue, Livingston, Logan, Lyon, Marion, Marshall, McCracken, McLean, Meade, Metcalfe, Monroe, Muhlenberg, Ohio, Russell, Simpson, Taylor, Todd, Trigg, Union, Warren, and Webster.

Major cities or places in Kentucky within area code 270 include:

Area code 270 serves most of western Kentucky including the larger cities and communities of Bowling Green, Elizabethtown, Henderson, Hopkinsville, Owensboro, Paducah, and Radcliff in addition to many smaller communities.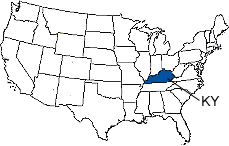 Select Any Kentucky City or Town Alphabetically




Area Code Look Up - Select An Area Code To Find Its Location