Area Code 803

South Carolina Area Code Overlays
(843 and 854)


Area Code 803 History:

01/01/1947
Area code 803 was officially put into service. In 1995 area code 803 was split to form area code 864. In 1998 area code 803 was split again to form area code 843.

Area code 839 has been approved as an all services overlay of area code 803 effective 05/26/2020. Ten digit dialing (area code + seven digit number) will be necessary in the 803/839 overlay effective April 25, 2020 because different homes in the same geographic area can have the same seven digit phone number but each would have a different area code.

Counties in South Carolina within area code 803 include:

Aiken County, Allendale County, Bamberg County, Barnwell County, Calhoun County, Chester County, Clarendon County, Edgefield County, Fairfield County, Hampton County, Kershaw County, Lancaster County, Lee County, Lexington County, Newberry County, Orangeburg County, Richland County, Saluda County, Sumter County, Union County, and York County.

Major cities or places in South Carolina within area code 803 include:

Area code 803 covers most of central South Carolina including the larger cities and communities of Aiken, Columbia, Rock Hill and Sumter in addition to many smaller communities within the area code 803 service area.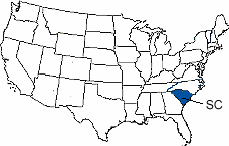 Select Any South Carolina City or Town Alphabetically




Area Code Look Up - Select An Area Code To Find Its Location