Area Code 672

British Columbia Area Code Overlays
(604 and 778 and 236 and 672) - (250 and 778 and 236 and 672)


Area Code 672 History:

05/04/2019

The Canadian Radio-Television and Telecommunications Commission (CRTC) approved area code 672 as a distributed overlay of area codes 236, 250, 604, and 778 and was implemented on 05/04/2019. Ten digit dialing (area code + seven digit number) is already necessary in the 236/250/604/778 overlay because different homes in the same geographic area can have the same seven digit phone number but each would have a different area code.

The Canadian Radio-television and Telecommunications Commission (CRTC) has approved area code 257 as a distributed overlay covering existing area codes 236, 250, 604, 672 and 778 effective 05/24/2025.

Major cities or places in British Columbia within area code 672 include:

Area code 672 serves all of British Columbia including the larger communities of Abbotsford, Aldergrove, Burnaby, Chilliwach, Langley, New Westminster, North Vancouver, Port Coquitlam, Port Moody, Powell River, Richmond, Surry and Vancouver along with many smaller communities in southwestern British Columbia.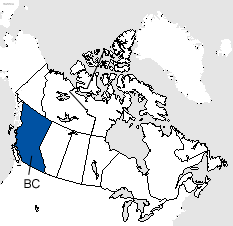 Select Any British Columbia City or Town Alphabetically




Area Code Look Up - Select An Area Code To Find Its Location