Area Code 548

Area Code 548 is in Ontario

Ontario Area Code Overlays
(289 and 365 and 742 and 905) - (416 and 437 and 647)
(226 and 519 and 548) - (343 and 613 and 753) - (249 and 683 and 705)

Area Code 548 History:

06/04/2016

Area code 548 was officially put into service as an overlay of area codes 226 and 519.

06/17/2023
The Canadian Radio-television and Telecommunications Commission (CRTC) has approved area code 382 as a distributed overlay covering existing area codes 226, 519 and 548 effective 06/17/2023.

Major cities or places in Ontario within area code 548 include:

Area code 548, along with area codes 519 and 226, covers most of southwest Ontario including the larger communities of Brantford, Cambridge, Chatham, Clinton, Guelph, Kitchener-Waterloo, Leamington, London, Orangeville, Owen Sound, Sarnia, Stratford, Windsor and Woodstock in addition to many smaller communities within the 519 and 226 service area.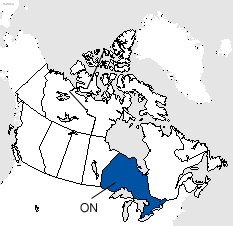 Select Any Ontario City or Town Alphabetically




Area Code Look Up - Select An Area Code To Find Its Location