Area Code 367

Area Code 367 is in Quebec

Quebec Area Code Overlays
(418 and 581 and 367) - (354 and 450 and 579)
(263 and 514 and 438) - (468 and 819 and 873)


Area Code 367 History:

11/24/2018.

Area code 367 was officially put into service as a distributed overlay of area codes 418 and 581. Ten digit dialing (area code + seven digit number) is necessary in the 418/581 overlay because different homes in the same geographic area can have the same seven digit phone number but each would have a different area code.

Major cities or places in Quebec within area code 367 include:

Area codes 418, 581 and 367 cover much of eastern Quebec including the larger communities of Quebec City, Côte-Nord, Chibougamau, Gaspé Peninsula, and Saguenay.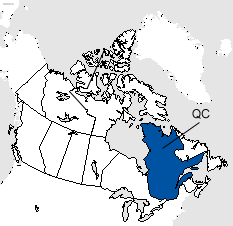 Select Any Quebec City or Town Alphabetically




Area Code Look Up - Select An Area Code To Find Its Location