Area Code 354
Area Code 354 is in Quebec

Quebec Area Code Overlays
(418 and 581 and 367) - (450 and 579)
(514 and 438) - (819 and 873)


Area Code 354 History:

The Canadian Radio-television and Telecommunications Commission (CRTC) has approved area code 354 as a distributed overlay covering existing area codes 450 and 579 effective 10/22/2022. The original planned implementation date 10/24/2020 had been postponed.

Major cities or places in Quebec within area code 354 include:

Area codes 354, 450 and 579 serve the many suburbs of Montreal including the communities of Boucherville, Chambly, Joliette, Laval, Longueuil, Varennes, Roussillon, and Saint-Hyacinthe. Montreal is currently served by 514 and 438.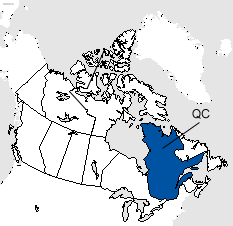 Select Any Quebec City or Town Alphabetically




Area Code Look Up - Select An Area Code To Find Its Location