Area Code 984

Area Code 984 is in North Carolina

North Carolina Area Code Overlays
(336 and 743) - (472 and 910)
(704 and 980) - (919 and 984)


Area Code 984 History:

04/30/12
Area code 984 was officially put into service. Area code 984 is an overlay of area code 919. Mandatory 10 digit dialing is required.

Ten digit dialing (area code + seven digit number) is necessary in the 919/984 overlay because two different homes in the same geographic area can have the same seven digit phone number but each would have a different area code.

Counties in North Carolina within area code 984 include:

Alamance County, Chatham County, Duplin County, Durham County, Franklin County, Granville County, Harnett County, Johnston County, Lee County, Orange County, Wake County, Wayne County, and Wilson County.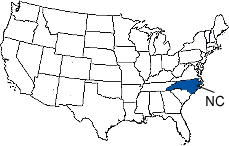 Select Any North Carolina City or Town Alphabetically




Area Code Look Up - Select An Area Code To Find Its Location