Area Code 972

Area Code 972 is in Texas

Texas Area Code Overlays
(210 and 726) - (214 and 469 and 945 and 972)
(512 and 737) - (817 and 682)
(281 and 346 and 713 and 832) - (903 and 430)


Area Code 972 History:

09/14/1996
Area code 972 was officially put into service. Area code 972 was created from a split of area code 214. In 1999 area codes 214 and 972 were merged and overlaid with area code 469.

Area code 945 was officially put into service as an overlay of area codes 214, 469, and 972 effective January 15, 2021. Ten digit dialing (area code + seven digit number) is necessary in the 214/469/972/945 overlay because different homes in the same geographic area can have the same seven digit phone number but each would have a different area code.

Counties in Texas within area code 972 include:

Collin County, Dallas County, Denton County, Ellis County, Johnson County, Kaufman County, Navarro County, and Rockwall County.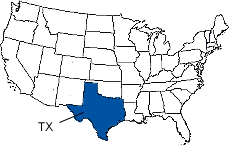 Select Any Texas City or Town Alphabetically




Area Code Look Up - Select An Area Code To Find Its Location