Area Code 945

Area Code 945 is in Texas

Texas Area Code Overlays
(210 and 726) - (214 and 469 and 945 and 972)
(512 and 737) - (817 and 682)
(281 and 346 and 713 and 832) - (903 and 430)


Area Code 945 History:

01/15/2021

Area code 945 was officially put into service as an overlay of area codes 214, 469, and 972 effective January 15, 2021. Ten digit dialing (area code + seven digit number) is necessary in the 214/469/972/945 overlay because different homes in the same geographic area can have the same seven digit phone number but each would have a different area code.

Counties in Texas within area code 945 include:

Collin County, Dallas County, Denton County, Ellis County, Johnson County, Kaufman County, Navarro County, and Rockwall County.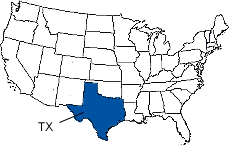 Select Any Texas City or Town Alphabetically




Area Code Look Up - Select An Area Code To Find Its Location