Area Code 540

Area Code 540 is in Virginia

Virginia Area Code Overlays
(540 and 826) - (571 and 703) - (757 and 948)


Area Code 540 History:

07/15/1995
Area code 540 was officially put into service. Area code 540 was created from a split of area code 703. In 2001 area code 540 was split to form area code 276.
06/14/2022
Area code 826 was put into service as an all services overlay of area code 540 on 06/14/2022. Ten digit dialing (area code + seven digit number) is necessary in the 540/826 overlay effective May 14, 2022 because different homes in the same geographic area can have the same seven digit phone number but each would have a different area code.

Counties in Virginia within area code 540 include:

Harrisonburg County, Montgomery County, Roanoke County, Salem County, Staunton County, and Winchester County.

Major cities or places in Virginia within area code 540 include:

Area code 540 serves north-central Virginia including the larger cities of Blacksburg, Harrisonburg, Roanoke, Salem, Staunton and Winchester in addition to many smaller communities.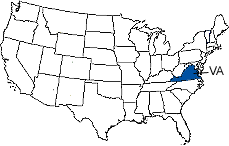 Select Any Virginia City or Town Alphabetically




Area Code Look Up - Select An Area Code To Find Its Location