Area Code 350

Area Code 350 is in California

California Area Code Overlays
(209 and 350) - (310 and 424)
(341 and 510) - (369 and 707)
(415 and 628) - (408 and 669)
(714 and 657) - (760 and 442)
(818 and 747) - (820 and 805)
(840 and 909) - (916 and 279)


Area Code 350 History:

11/28/2022

Area Code 350 was put into service as an all services overlay of area code 209. Area code 350 serves the same geographic area as area code 209. Ten digit dialing (area code + seven digit number) is necessary in the 209/350 overlay because different homes in the same geographic area can have the same seven digit phone number but each would have a different area code.

Counties in California within area code 350 include:

Alpine County, Amador County, Calaveras County, Mariposa County, Merced County, Sacramento County, San Joaquin County, Stanislaus County, and Tuolumne County.

Major cities or places in California within area code 350 include:

Area code 350 serves northern parts of the Central Valley area and the Sierra Foothills in California, including the larger communities of Atwater, Ceres, Lodi, Los Banos, Manteca, Merced, Modesto, Stockton, Tracy and Turlock in addition to many smaller communities.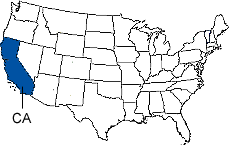 Select Any California City or Town Alphabetically




Area Code Look Up - Select An Area Code To Find Its Location