Area Code 301

Maryland Area Code Overlays
(301 and 240) - (410 and 443 and 667)


Area Code 301 History:

01/01/1947
Area code 301 was officially put into service. In 1991 area code 301 was split to form area code 410. In 1997 area codes 301 was overlaid with area code 240.

Area code 227 was put into service as a distributed overlay of area codes 240 and 301 in Maryland on 06/14/23. Ten digit dialing (area code + seven digit number) is necessary in the 227/240/301 overlay because different homes in the same geographic area can have the same seven digit phone number but each would have a different area code.

Counties in Maryland within area code 301 include:

Allegany County, Anne Arundel County, Calvert County, Charles County, Frederick County, Garrett County, Howard County, Montgomery County, Prince Georges County, Saint Marys County, and Washington County.

Major cities or places in Maryland within area code 301 include:

Area codes 240 and 301 serve central and western Maryland including Bethesda, College Park, Frederick, Gaithersburg, Hagerstown, Landover, Rockville, Silver Springs and Weaton-Glenmont in addition to many smaller communities northwest of Washington, D.C.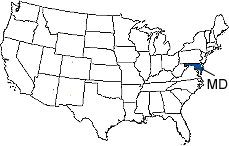 Select Any Maryland City or Town Alphabetically




Area Code Look Up - Select An Area Code To Find Its Location