Area Code 329

Area Code 329 is in New York

New York Area Code Overlays
(212, 332, 646 and 917) - (315 and 680)
(631 and 934) - (518 and 838)
(718, 347, 917 and 929)


Area Code 329 History:

Not yet in Service

The New York Public Service Commission has announced area code 329 will be put into service as an all services overlay of area code 845 with an in service date of 03/24/2023. Ten digit dialing (area code + seven digit number) will be necessary in the 329/845 overlay because different homes in the same geographic area can have the same seven digit phone number but each would have a different area code.

Counties in New York within area code 329 include:

Columbia County, Delaware County, Dutchess County, Greene County, Orange County, Putnam County, Rockland County, Sullivan County, and Ulster County.

Major cities or places in New York within area code 329 include:

Area code 329 will serve a portion of the Hudson Valley area in New York including the larger cities and communities of Fishkill, Kingston, Middletown, New City, Newburgh, Poughkeepsie, and Spring Valley in addition to many smaller communities within the area code 329 service area.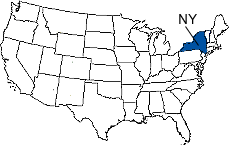 Select Any New York City or Town Alphabetically




Area Code Look Up - Select An Area Code To Find Its Location